Current Manicure: Revlon Sublime Strawberry.
This is one of those annoying scented polishes. But the color is so dreamy that I can't give it up. I came across this polish a few years ago when I was on a mad hunt for OPI's Chapel of Love. Surprisingly, that polish is pretty hard to get your hands on. This is a pretty dang close dupe. I kind of miss the days of a good old polish hunt. I haven't done that in a while.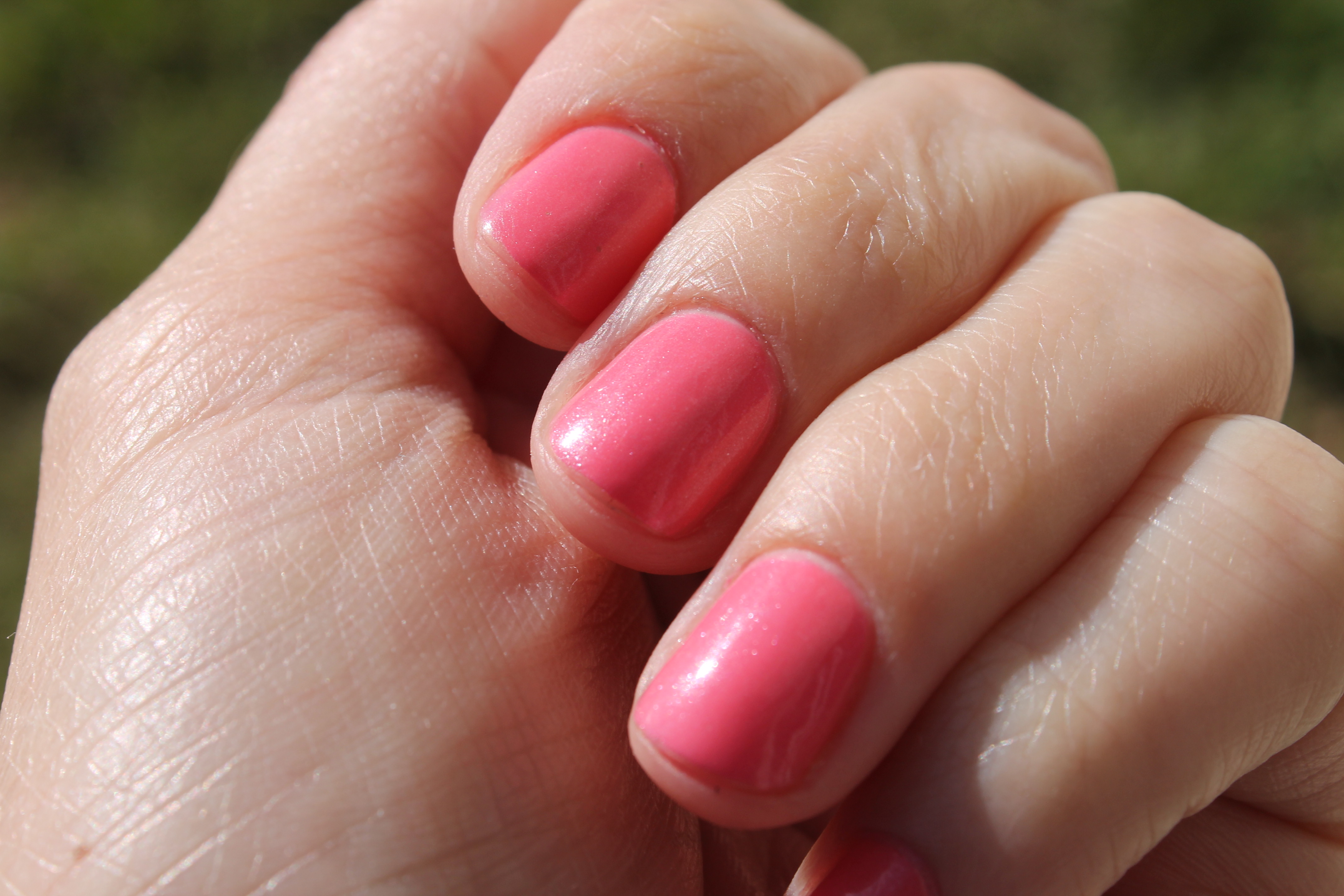 Current favorite thing: the string of Christmas lights hanging on the dresser in our bedroom. There's nothing quite like climbing into bed to relax in the evening in the glow of fairy lights.
Current obsession: crockpot meals. Since moving to the suburbs, I've found my meal prepping groove again. I guess there really is something to the whole taking ourselves out of takeout and delivery heaven. I'll find a way too cook pretty much anything in a crockpot. Tonight's meal? Crockpot Philly cheese steak sandwiches. Want the recipe on the blog?
Current lesson: letting your faith be bigger than your fear when you're building a business is a lot harder than it seems online. I found a quote the other day about entrepreneurship that was pretty spot on: "Entrepreneurship: Living a few years of your life like most people won't so that you can spend the rest of your life like most people can't." It's fun, exciting and wonderful–but absolutely terrifying 90% of the time.
Current favorite? It's Friday, and I have big plans to sit on my couch and catch up on Superstore with the husband tonight.
Happy Friday, y'all!