Hi friends!
So it's been floating around blogland a bit that people miss the old way of blogging, and I can't help but agree. Remember six years ago when blogging was a glimpse inside someone's life? I see people questioning why it's not like that anymore, and honestly the answer is quite simple.
Six years ago there weren't 1.2 million different ways to share a snapshot of your life.
I sat down this morning ready to share what's been up in my corner of the web when I realized y'all already know.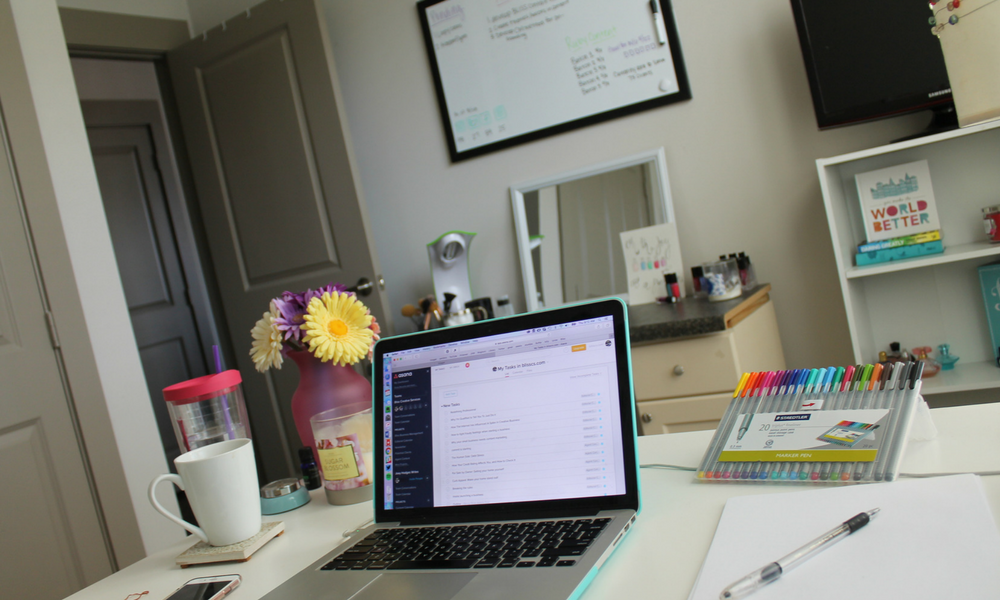 If you follow me on snapchat (johodgespodges), you know I rearranged my office and finally put up track board. You also know that I'm getting sick but trying to pound out the miles because I set the goal to run 25 miles this month, and I'll be damned if I don't make it. What you don't know is that my husband made fun of my twitter bird drawing then proceeded to erase it and draw one himself. I will say, his looks a lot closer to the actual bird.
If you follow me on
Twitter
then you know that Bliss Creative got one of my
besties
up and running with her
own style blog
. You also know that my husband came home with a cookie for me from work yesterday, and it made me happier than a delivery of a dozen roses. What you don't know is that I ate that cookie while watching BIP which is a total guilty pleasure. Bring on all the drama!
If you follow me on
instagram
, you know that I spend a majority of my life behind a computer screen, and I'm running out of creative ways to display that. It wasn't until a friend pointed it out that I realized basically every photo I share on Instagram involves my computer. What can I say…at least I'm real?
The point is, we're running out of things to share because we share everything constantly. There's nothing wrong with that–we're all nosey little shits if you ask me. And I love getting a glimpse into someone's mundane Thursday morning. But blogging has changed, and that's alright.
With that said, Kristin and I have decided to bring back the Stuff & Things linkup on Thursdays! You'll remember that there were absolutely no rules to this linkup, so you're allowed to link up any kind of post! If for no other reason, I'd like to encourage you all to keep making the connections blogging used to provide. Taking the real life out of blogging seems to have stalled the development "blogging friends" and connection. Be sure to mark your calendars to link up for the Stuff & Things return on September 8th!
There's something so special in that "me too" moment, so I hope you're able to find a few friends along the way whom you otherwise wouldn't have met.
Keep this in mind: if it weren't for the old school way of blogging, I would never have met Myra, and we wouldn't be rocking out
this whole business thing
.
Anything can happen with blogging!
SaveSaveSaveSaveSaveSave