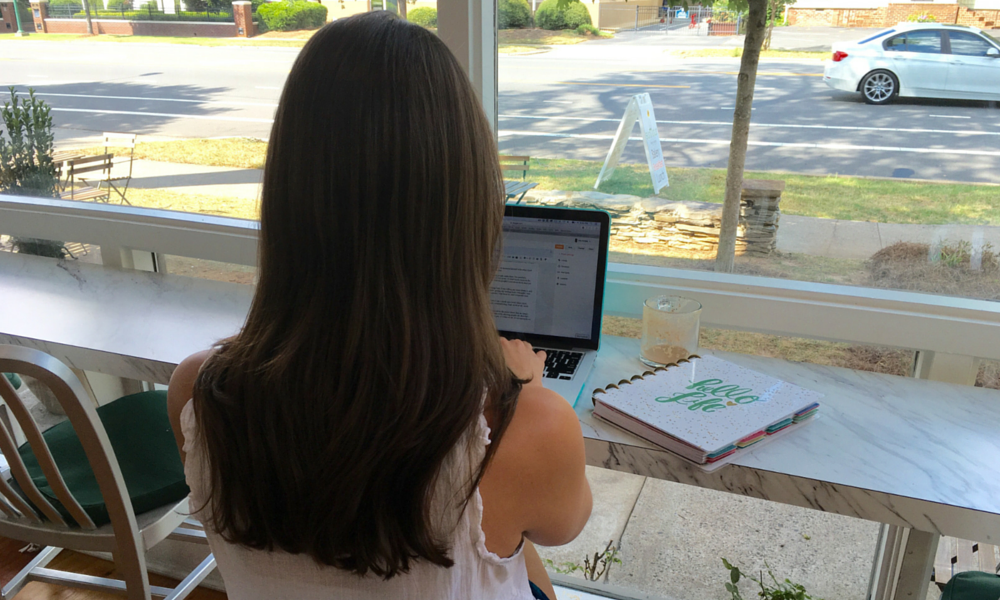 Okay, so I've been a little MIA for a hot minute. Apologies, really. I could give you all the standard excuses like I just launched a business or I've been writing my little heart out elsewhere, and while that's all true, it's not why I haven't been here.
If I'm honest, I did exactly what I promised myself I'd never do with blogging. I let the rules box me in until all the creativity dried right up. It happens sometimes, and I've been here before. But the only way for me to get out of that slump is to stop, step away, and see what floats up to the top of my priority list.
So hi. I'm back. Sort of. I can't promise you what you'll find here on a daily basis anymore. While I really enjoy writing important, meaningful posts, sometimes I just want to pop in and talk to you, my friends, and share what I like or what's been happening.
One of the services we offer at Bliss is getting people set up from idea to launch with their blogs. Being immersed in that world again, soaking in that genuine excitement that comes from starting something new, has me all juiced up again. It has me missing this space something fierce.
I'm in this place where everything feels incredibly exciting and absolutely terrifying. Not only am I knee deep in business these days (yay!), I've been throwing myself into writing in a whole new way. All those years I was looking for validation and then suddenly everything just started happening. There's real truth in the phrase do what you love and the money will follow. So whatever it is, just keep doing it.
I can promise you this, you'll still always find the truth here. And with all that's been going on, I've been battling fraudy feelings something awful. I flipped my life upside down and drastically changed what my every day looks like. It's fun and exciting, but I have no road map and so far I haven't found any two days to be the same. I love it don't get me wrong, and I promise I'm not complaining. I'm just being real. Changing your life on purpose is an experience like no other.
With that, I've been toying with the idea to vlog again. I miss youtube and that community. I went as far as acquiring a new camera and shooting some footage, but I haven't committed to the idea just yet. If someone I know and love was saying any of this, I'd kick their ass into gear and ask them what the hell was stopping them, just go for it, I'd say. And the truth is, I will, I think. Maybe.
We're halfway through August, the first month in a long time I've set monthly goals. The two most important/challenging have been 1) to run 25 miles and 2) write four chapters in my current work in progress. I'm happy to report that despite how I might feel on any given day, I've forced these two into priority status. Progress, people. Not perfection.
I guess that's it for now. I didn't want to just throw myself back into all of this without some kind of reintroduction/explanation, not that either of those were truly necessary. But either way, hi. Thanks for sticking around.